MinPic.de Windows Screenshot & Snipping Tool
Version: 1.0.0.9
Languages: German / English
With this tool you can easily make and upload screenshots directly from Windows.
Simply press Ctrl + Print Key, and the screenshot will be created and uploaded. You can find the short Link to the image in your clipboard.
Note also the Snipping function (Ctrl + Spacebar). Thus, only certain areas of the screen can be transferred. Perfect to show or explain something.
The .net Framework 4.0 is required.
Screenshots
Main Window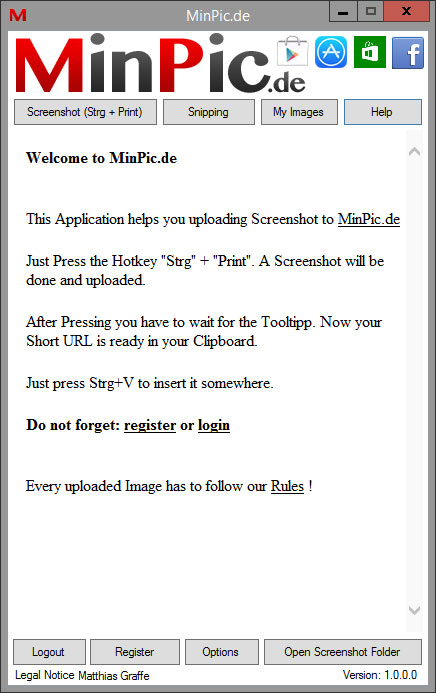 Options